The Op Shop is Open 
Monday and Friday 10am – 4pm
Saturday 10am - 1pm
Subject to volunteer availability 
(not open on Public holidays)
Christmas Trading
Thank you to our donors and customers for your support of the Op Shop.  This year because of you we have made donations to 29 charities both large and small locally and around the world.
The shop will close for our Christmas break from 4pm Monday 18th December and re-open at 10am on Monday January 22nd.
Donations will be gratefully received from February Monday 5th 2024.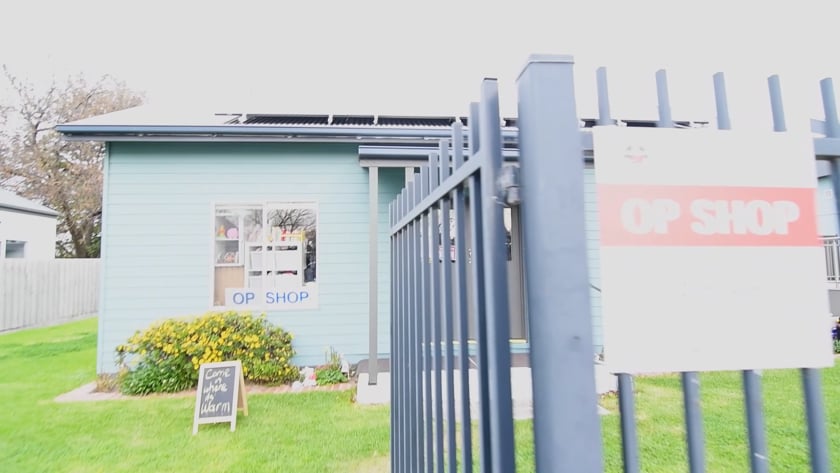 Take a tour inside the shop by watching our video
Donations can also be left at the Op Shop during the open times.
Find us

behind the Williamstown Uniting Church - Electra St church building
(on the corner - Electra and Pasco Sts),  via Pasco Street entrance.  
There is plenty of
off street parking in the carpark   
Email:
williucaopshop@gmail.com
Welcome everyone to the Op Shop- our volunteers, donors and customers.  The shop is packed with great bargains and the unique, practical and the unexpected items.  Come and visit and see what you may discover.
Your donations and purchases will make a positive difference to care for and help others in our local area and further afield. We cannot thank you enough.
EFTPOS is now available ($1.00 minimum amount limits apply) and cash payments are also gratefully accepted.
As a church Welfare program, profits from sales go to assist others in need, whether it be locally, here in Victoria, Australia or overseas.
We have a friendly team of volunteers working in the Op Shop and we love people popping in for a chat, and you're welcome to stay awhile whether browsing, or buying.
Thankyou for the generosity of donations- making it possible for our sales and also for the opportunity to recycle, repurpose and to save items from potentially ending in landfill.
In 2023, donations have been made to the following worthy organisations: each working to care for people to improve their lives.
Australia Sports Foundation- Swim it Forward Program

UNHCR Turkiye - Earthquake Appeal

The Smith Family - Education Program for children

Action Aid - International aide program

Western Chances - Education scholarship program for youth

Fred Hollows Foundation - Eyesite restoration program

Care Australia - Disaster relief efforts and working to eliminate global poverty in developing countries

Lifeline - Welfare and suicide prevention program

Mercy Ships - International medical aide program

Foodbank- Emergency food program

VACC- Victorian Aboriginal Child Care Agency

Salvation Army- Red Shield Appeal
Thankyou again, without your donations and purchases, none of this would have been possible.
For further details, click on the topics below